ThinkSmart Hub 500
Lenovo ThinkSmart Hub 500 เป็นอุปกรณ์ Smart Meeting Room Systems ที่ช่วยจัดการระบบภายในห้องประชุมได้อย่างชาญฉลาด โดยสามารถเชื่อมต่อผู้เข้าร่วมประชุมทางไกล และผู้เข้าร่วมประชุมภายในองค์กร ใช้งานร่วมกับโปรแกรม Microsoft Teams Rooms และ Zoom Rooms โดยเฉพาะ โดยอุปกรณ์เป็นแบบ All-in-One ที่มาพร้อมหน้าจอขนาด 11.6 นิ้ว ปรับหมุนได้ถึง 360 องศา และรองรับระบบปฏิบัติการ Microsoft Windows 10 IoT ที่จะช่วยเพิ่มประสิทธิภาพของการประชุมให้กับผู้ใช้งาน
WHY MIND VISION ตัวแทนจำหน่าย Lenovo ThinkSmart Hub 500 Thailand
บริษัท มายด์ วิชั่น เทคโนโลยี จำกัด เราเป็นทั้งผู้นำเข้าและตัวแทนจำหน่ายสินค้าในประเทศไทย สินค้าทุกชิ้นที่เราจำหน่ายนั้นถูกต้องตามกฎหมายและมีใบรับรองจากเจ้าของผลิตภัณฑ์ทั้งหมด เรามี Site Reference ลูกค้ามากกว่า 200 รายทั้งภาครัฐและเอกชนทั่วประเทศไทย โดยบริษัทมีการทำสต็อคสินค้าจำนวนมาก ทำให้สามารถผลิต, จัดส่งสินค้าได้อย่างรวดเร็ว ทางบริษัทเรามุ่งหวังในการนำเสนอสินค้าที่เราเป็นผู้นำและมีความเชี่ยวชาญพิเศษ อาทิ เช่น ระบบภาพและเสียง, ระบบ Video Conference, ระบบ Smart Classroom เป็นต้น ทำให้เรามีผู้ชำนาญการ แนะนำและให้คำปรึกษาผลิตภัณฑ์ดังกล่าวให้กับลูกค้าได้ ทั้งหมดนี้เพื่อให้ลูกค้ารู้สึกมั่นใจและได้รับความสบายใจเป็นที่สุด
Our Customers
Ease of use, plus flexibility
ThinkSmart Hub 500 is pre-configured for Microsoft Teams Rooms & Zoom Rooms which means you'll get a device that's easy to deploy. It includes integrated touch control, efficient functionality, purpose-built design, scalability across room sizes, ThinkShield-enabled security, and reliable support services from assessment through deployment. The device is also easy to deploy and maintain, thanks to ThinkSmart Manager facilitating setup, configuration, monitoring, metrics, and more. (ThinkSmart Manager is included with Hub 500 for the first year and available at additional cost on a subscription basis after that.)
---
Work together in 360 degrees
The ThinkSmart Hub 500 for Microsoft Teams Rooms & Zoom Rooms turns heads with its anti-glare, anti-smudge touchscreen display. It's rotatable, so anyone within arm's reach can take or give control, enabling meetings to run more smoothly—with each participant having a chance to get in on the action. The device also sports a three-color LED light ring that indicates the call's status. Plus, its 360° microphone array and Dolby® Audio premium sound keep the conversation clear, while an innovative cable management system helps eliminate cable clutter.
---
Designed to simplify meetings, worldwide
Whether you are a host, attendee, or behind the scenes in IT or facilities, Hub 500 for Microsoft Teams Rooms & Zoom Rooms will make your meetings a better experience. Designed for huddle rooms, this device easily scales across a range of room sizes with a mix of curated accessories, providing a solution for a variety of environments. It's available in approximately 180 countries and can be easily configured globally. Everyone in your organization will be familiar with the system and enjoys a consistent, seamless experience, whether they're calling from a room across the street or across the globe.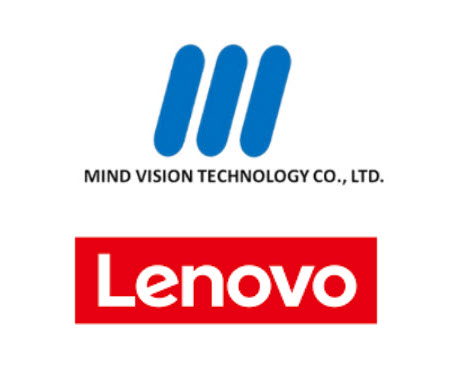 Buy Lenovo ThinkSmartHub 500 from Thailand by Mindvision
CALL : 092-899-8344
Email : sales@mindvision.co.th
LINE (24Hrs) : @mindvision
พร้อมทีมงานมืออาชีพและข้อเสนอที่ดีที่สุด!