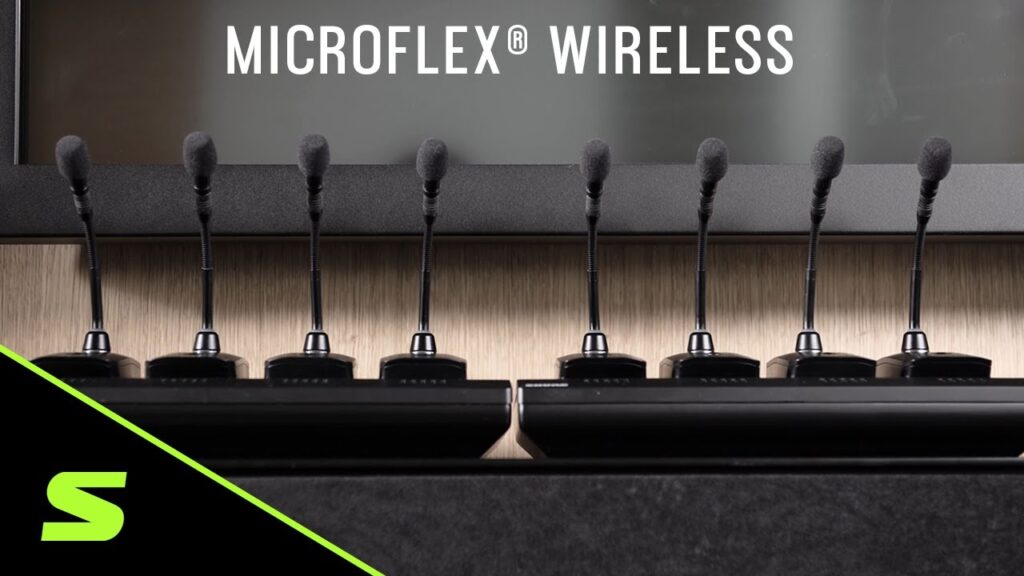 SHURE Confernce (Microflex)
เป็นบริษัทสัญชาติอเมริกัน ก่อตั้งโดย Sidney N. Shure ที่ Chicago, Illinois ในปี 1925 ในฐานะ ผู้ผลิตอะไหล่ชิ้นส่วนวิทยุ ต่อมาบริษัทได้กลายเป็นผู้ผลิตไมโครโฟน ไมโครโฟนไร้สาย (Shure Microflex) ระบบเสียงในห้องประชุม mixer และ digital signal processing ด้วยคุณภาพของสินค้าระดับ Premium ทำให้กลายเป็น brand ในใจของใครหลายๆคน จนมีชื่อเสียงระดับโลก
WHY MIND VISION ตัวแทนจำหน่าย SHURE Conference & Meeting Thailand
บริษัท มายด์ วิชั่น เทคโนโลยี จำกัด เราเป็นทั้งผู้นำเข้าและตัวแทนจำหน่ายสินค้าในประเทศไทย สินค้าทุกชิ้นที่เราจำหน่ายนั้นถูกต้องตามกฎหมายและมีใบรับรองจากเจ้าของผลิตภัณฑ์ทั้งหมด เรามี Site Reference ลูกค้ามากกว่า 200 รายทั้งภาครัฐและเอกชนทั่วประเทศไทย โดยบริษัทมีการทำสต็อคสินค้าจำนวนมาก ทำให้สามารถผลิต, จัดส่งสินค้าได้อย่างรวดเร็ว ทางบริษัทเรามุ่งหวังในการนำเสนอสินค้าที่เราเป็นผู้นำและมีความเชี่ยวชาญพิเศษ อาทิ เช่น ระบบภาพและเสียง, ระบบ Video Conference, ระบบ Smart Classroom เป็นต้น ทำให้เรามีผู้ชำนาญการ แนะนำและให้คำปรึกษาผลิตภัณฑ์ดังกล่าวให้กับลูกค้าได้ ทั้งหมดนี้เพื่อให้ลูกค้ารู้สึกมั่นใจและได้รับความสบายใจเป็นที่สุด
Our Customers
SHURE Conferencing & Meeting solution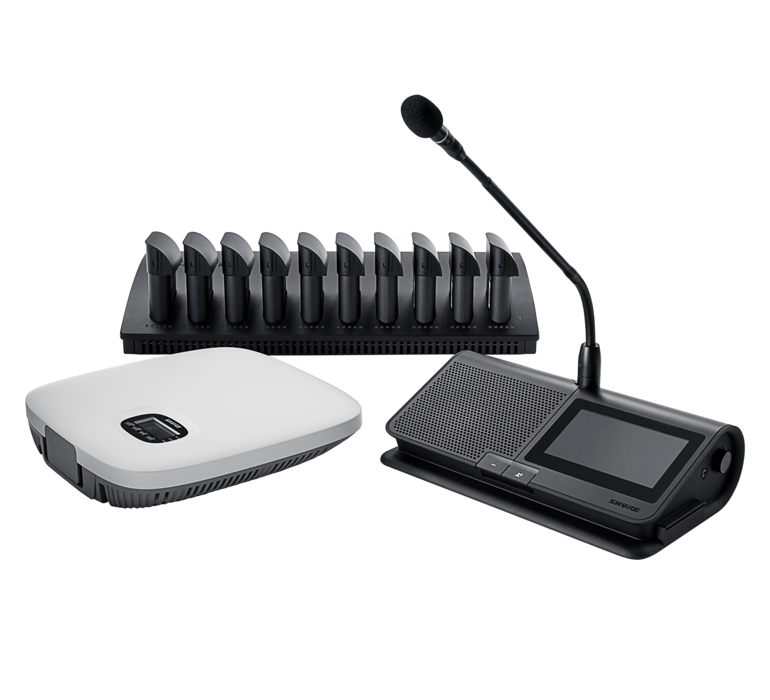 SHURE MICROFLEX COMPLETE WIRELESS
Digital Conference Systems
The MXCW640 Wireless Conference Unit combines a microphone, loudspeaker, and user controls in an integrated wireless unit that complements any meeting space. Wireless convenience eliminates the need to drill holes or route cables, and makes setup for temporary meetings or in rooms with flexible seating quick and easy. A smart rechargeable Li-Ion battery (included) lasts over 11 hours, and a choice of gooseneck microphones provides excellent sound voice capture.
อุปกรณ์อื่น :
SB930 Rechargeable Battery
MXCWAPT Access Point Transceiver
MXCWNCS Networked Charging Station
MXC416DF / MXC420DF / MXC425DF Dualflex Gooseneck Microphones
MXC416 / MXC420 / MXC425 Gooseneck Microphones
MXC406/MS Gooseneck Microphone

---
SHURE MICROFLEX COMPLETE
Digital Conference System
In legislatures, international conferences or executive boardrooms, taking on issues of all sizes begins by getting the key delegates to talk and be heard so they can make decisions that affect every citizen. But bringing a variety of voices together can create communication challenges. From a 20-person board meeting to an international conference of thousands, Microflex® Complete keeps the conversation productive.

อุปกรณ์อื่น :
DIS-CCU Central Control Unit : Central control unit for use with MXC-series, 5900-series, or 6000-series conference and discussion units.

MXC605 Portable Conference Unit
MXC615 MXC615 Portable Conference Unit
MXC620 Portable Conference Unit
MXC620-F Flush-Mount Conference Unit
MXC630 Portable Conference Unit
MXC630-F Flush-Mount Conference Unit
MXC640 Touchscreen Conference Unit
---
Buy SHURE Conference & Meeting from Thailand by Mindvision
CALL : 092-899-8344
Email : sales@mindvision.co.th
LINE (24Hrs) : @mindvision
พร้อมทีมงานมืออาชีพและข้อเสนอที่ดีที่สุด!